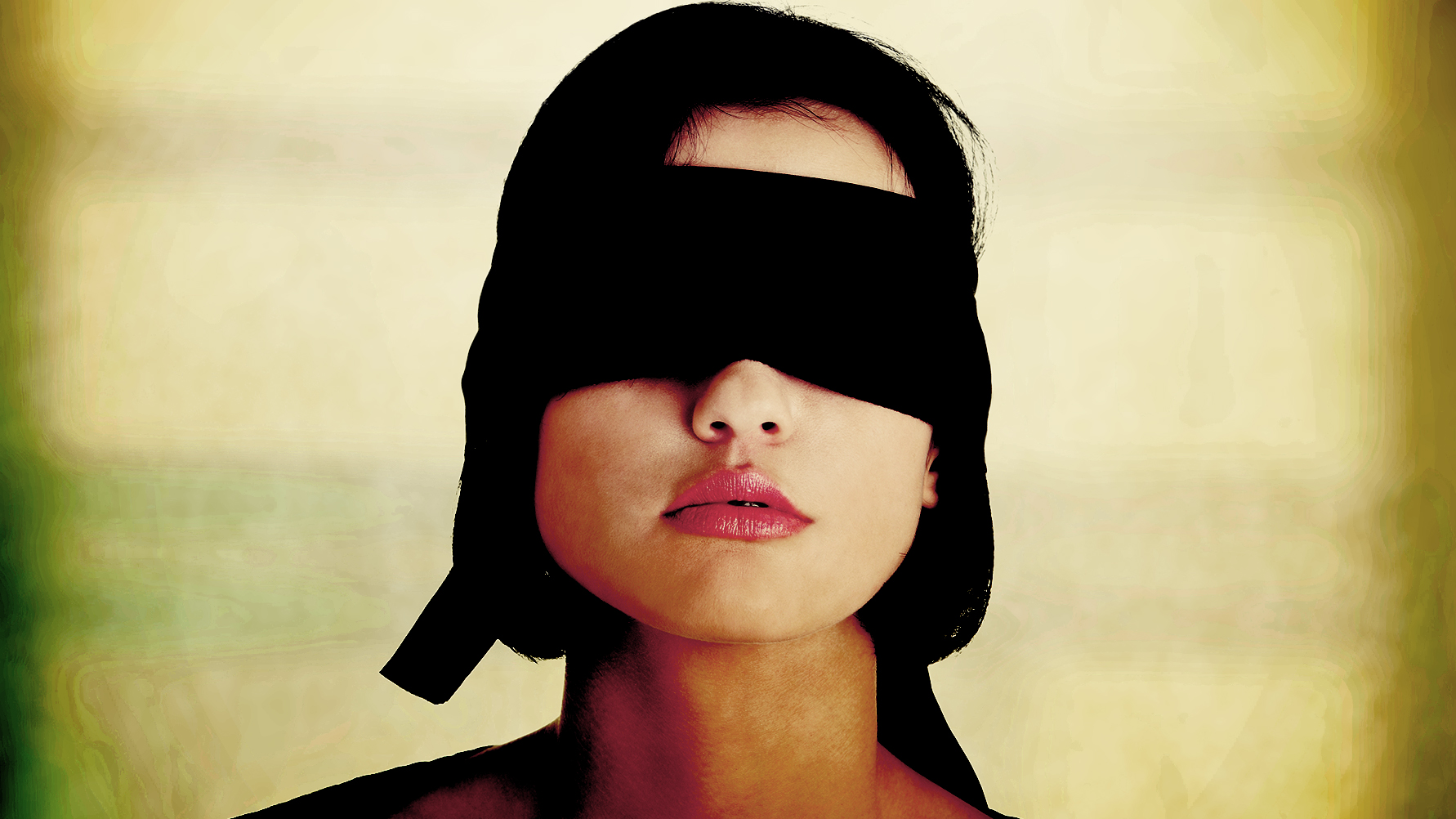 Why is my curriculum white vs. why, is my curriculum white?
I was telling a friend of mine about the BAMEed Network and was surprised by her reaction when we started talking about a podcast I had listened to called 'Why is my curriculum white?' She suddenly sounded really annoyed as she said, "you know, we don't need this pitying, dumbing down of the world on our behalf, thank you. Of course the curriculum is white, this is England. I don't mind adding a black or Asian philosopher into the mix but it's not representative and it is artificial if there's more than one or two isn't it?"
I wasn't sure how to react. She said, "All you are doing with this BAME thing is segregating and categorising people – I don't want to be seen as a brown woman when I walk into a room or representing brown people or women when I am on the school governing body. I just want to be me". I love my friend, we often holiday together as families, we feel so at home together but we are completely opposed in terms of politics and many aspects of our world views. But we can talk about things and trust each other completely. We also don't try and change each other's minds about things. We find the middle ground. Still, I said to her, "colour-blindness, that's not actually real you know?" She was resolute. It would be for her.
Test yourself if you dare
It gave me pause for thought though. I am not trying to segregate the world, I am trying hard to be aware of my unconscious bias. I start from the standpoint that we are so culturally socialised by certain viewpoints that it is unrealistic to pretend to be colour-blind or neutral. I have been challenging myself recently by trying out some of the Harvard University unconscious bias tests available online. If you are brave you will give them a go too. It makes me squirm but it reminds me that this difficulty exists and the key is to be aware and to not deny or enact the consequence of your initial unconscious bias.
My husband and I keep comparing our results with great curiosity and some mirth. We are such opposites in some ways too. His experience starts as an Israeli-Iraqi Jew brought up in Jerusalem, where he is seen as mixed race and a second class citizen alongside the Ashkenazic, European Jews. He is an immigrant to this country since the early 2000s and that makes him feel an affinity with certain populations more than others. He sees how ethnic minority students, and staff members, are treated differently in his workplace, a university setting, and it makes him incredibly frustrated. Having spent over a decade living in Israel myself, being constantly reminded that I am a foreigner, I know how he feels to some extent. Back in England now, in my relative position of white privilege, but still sometimes finding it hard to assimilate back in, my experience sometimes feels so extreme that it feels disingenuous to do anything but recognise that the way we see the world and are seen by it differs depending on many factors.
Three popular internet things that make you wonder
Every day, things I see online make me think more about this. Three very different ones have made me think. The first is the story of a five year old white American boy who wanted to get his hair shaved short like his black American best friend so that their teacher "wouldn't be able to tell them apart". This is a stark reminder of the fact that we don't seem to be born looking for differences and aware of skin colour that much. It is culturally constructed over time and is a part of our education. You can't culturally un-construct it just by declaring yourself colour blind. All culturally constructed notions are deeply engrained.
Secondly, the news interview where a white man is speaking to the camera and in marches his small daughter, shortly followed by his other child in a baby walker. They are pursued by a woman who rushes in on all fours grabs them both and hustles them out of the room, returning briefly, still on her knees to shut the door. The assumption online was that this was his wife. Others speculated that it could be the childminder. There was backlash against presumed racially charged assumptions that the woman was a childminder and not the children's mother and the white man's wife – she was Korean. She was his wife.
Thirdly, isn't it human, – and animal – ancient, learned behaviour to break the world up into categories of like me, not like me, threat and non-threat. You only have to see what happens to a cat when someone puts a cucumber behind it. Why would a domestic cat that has never seen a snake, have it so engrained in their ancient cat-bias, so as to be afraid of a vegetable that has only a vaguely snake-like appearance, is completely inanimate but seems to have sneaked up on them? Could this be true also for us human folk? Does it go that far back?
Cycling and gender-biased aggression
On a personal note, as a cyclist in London, I am now clocking up 45 minutes each way on my commute to and from work. I have always been bothered by the amount of abuse I get, although my cycling style is pretty mellow and non-confrontational. I have cycled for years and a while back now, I complained to my husband that as a woman, I get called all sorts of vile names and people can be unduly aggressive towards me. He said he never got any abuse and put it down to the fact that I can be bloody-minded and belligerent with my opinions so I am probably the same on the roads. One evening, we went out together locally and I suggested we cycle there together. On the way, I asked him if he would be willing to do an experiment with me, and to cycle some distance behind me and watch what happened. Sure enough, he was shocked by the different treatment I got compared to what he has been accustomed to. I had the usual array of cars beeping, or deliberately overtaking dangerously close and shouting as they passed, making me jump. There was also unwanted interaction with swearing pedestrians, heads down in their phones while they were weaving between the cars pausing for a moment in traffic, and from other (male) cyclists even.
Due to the air quality of central London, I have taken to wearing a pollution filter mask while cycling in recent months. It has been quite cold so with the mask, gloves, helmet and all my waterproof gear on, you can't tell if I am a woman or a man or even what colour I am. It's amazing. It's as if I have been granted a completely new status. No-one bothers me at all. Bingo.  I can see why it would be amazing to reach a place where we don't automatically treat people in certain ways based on deep seated and learned bias.
Dare you consider, how might unconscious bias affect your relationships at school?
Let's assume then that unconscious bias does exist. How might this affect your relationship with your students and other staff members? Here are some all-you-can-eat, food for thought observations I have heard played back to me by school staff I have spoken to:
Have you noticed that BAME staff members tend to be in charge of certain subjects and the further up the hierarchy you go, the whiter it gets? Any BAME senior leaders that do make it in schools tend to be in charge of discipline or PE. What's that about?
Why is it, in some schools, that the majority of kids that are in detention at the end of the day are black? Why do teachers of all races treat black children's misdemeanours differently?
Why is it that schools which serve predominantly BAME areas, in parts of London for example, often deploy a military style discipline regime and refer to this as being appropriate for "these kinds" of students? The claim is that they are entrenching bias towards certain groups being subordinate to the ruling middle classes rather than promoting a socially mobile, lifelong learner expectation for children of ethnic minority backgrounds.
What about the teachers who are surprised when their Chinese heritage students educated in this country are not maths whizzes, when the black kid can't run and their white working class boys love to read?
What of the Asian British pupil who wrote that he lived in a terrorist (terraced) house, and then ended up facing an investigation by police?
Why is it that more ethnic minority people get university degrees than white people in Britain and yet in the workplace they will be still more likely to be unemployed and paid less?
What about assessment, what elements of that is geared towards certain socio-economic and ethnic biases? What about the recent Year 6 SATs test and the dodo question for example?
Can you join me in learning more?
Please ask yourself these questions, try the Harvard online tests and let's start to discuss what this makes us feel, what we could do differently and where the issues might lie. We will be holding a BAMEed Network conference on all aspects of unconscious bias on June 3rd. If you have ideas for what other issues should be covered, let us know and make sure you are there on the day!